London, 27 March 2017
The Simon Wiesenthal Centre (SWC)/UNESCO exhibition, "People, Book Land : The 3,500 Year Relationship of the Jewish People and the Holy Land" was launched in partnership with the JW3 Jewish community Centre in London - the largest in Europe.
JW3 receives over 1,500 visitors per week with activities spanning from cinema to language courses, conferences, and other cultural and sport activities.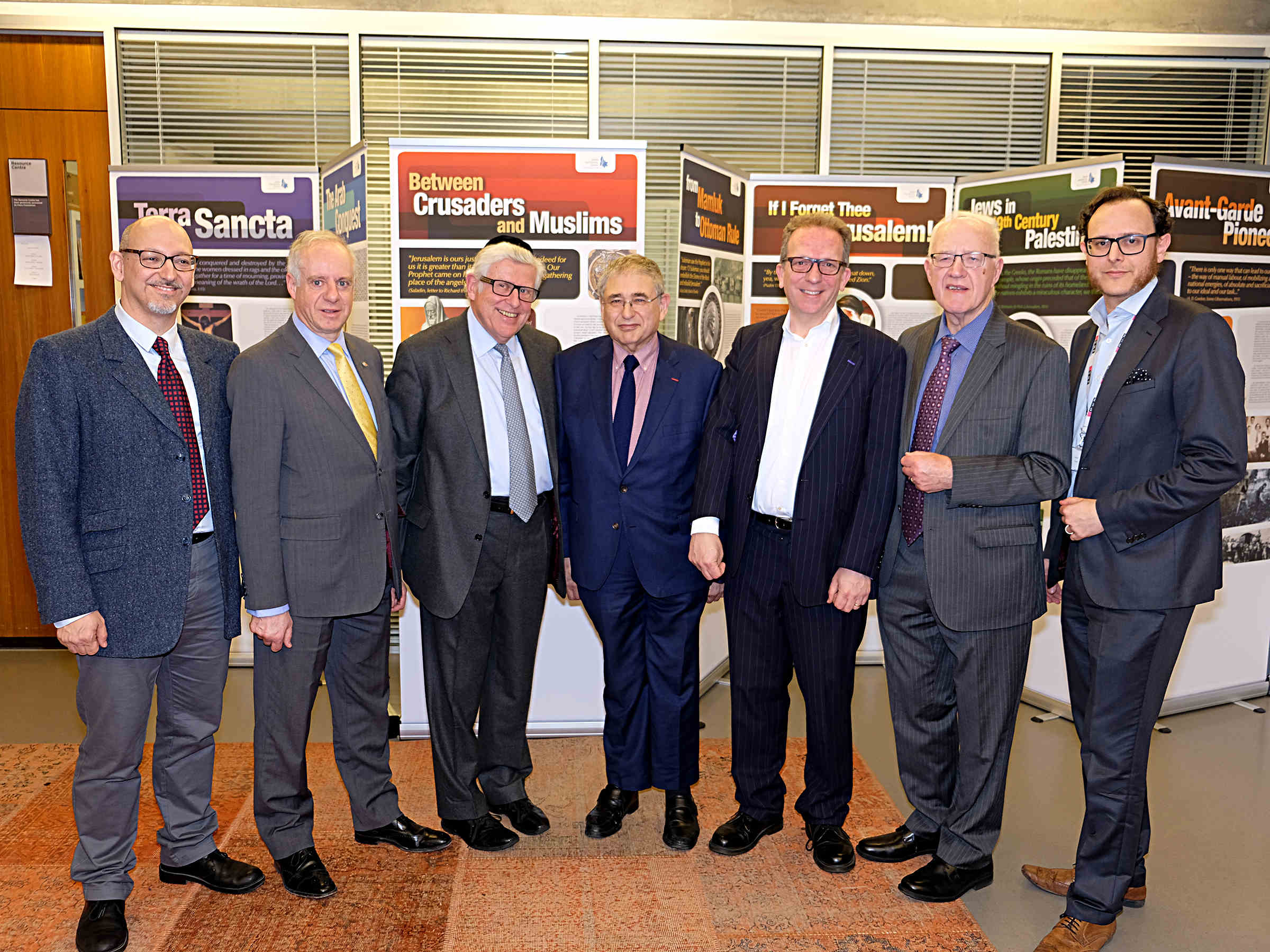 Photo from Left to right : Alex Uberti (SWC), Jonathan Arkush, Graham Morris, Shimon Samuels, Michael Goldstein Chairman JW3, Lord Carey, Raymond Simonson CEO JW3
In his opening remarks the Wiesenthal Centre Director for International Relations, Dr. Shimon Samuels thanked the host, CEO Raymond Simonson, stating that "the focus on youth and the zest for life of JW3 made it the most appropriate location for this exhibition".
The gathering was addressed by Jewish Board of Deputies President, barrister Jonathan Arkush, who thanked both the Wiesenthal and JW3 Centres. SWC-UK Chairman emeritus, Graham Morris, placed the theme of the exhibition into the context of the forthcoming Passover.
Keynote speaker, Archbishop of Canterbury emeritus, Lord Carey, spoke of the relevance of this exhibition at a time of challenges to both the Jewish and Christian heritage.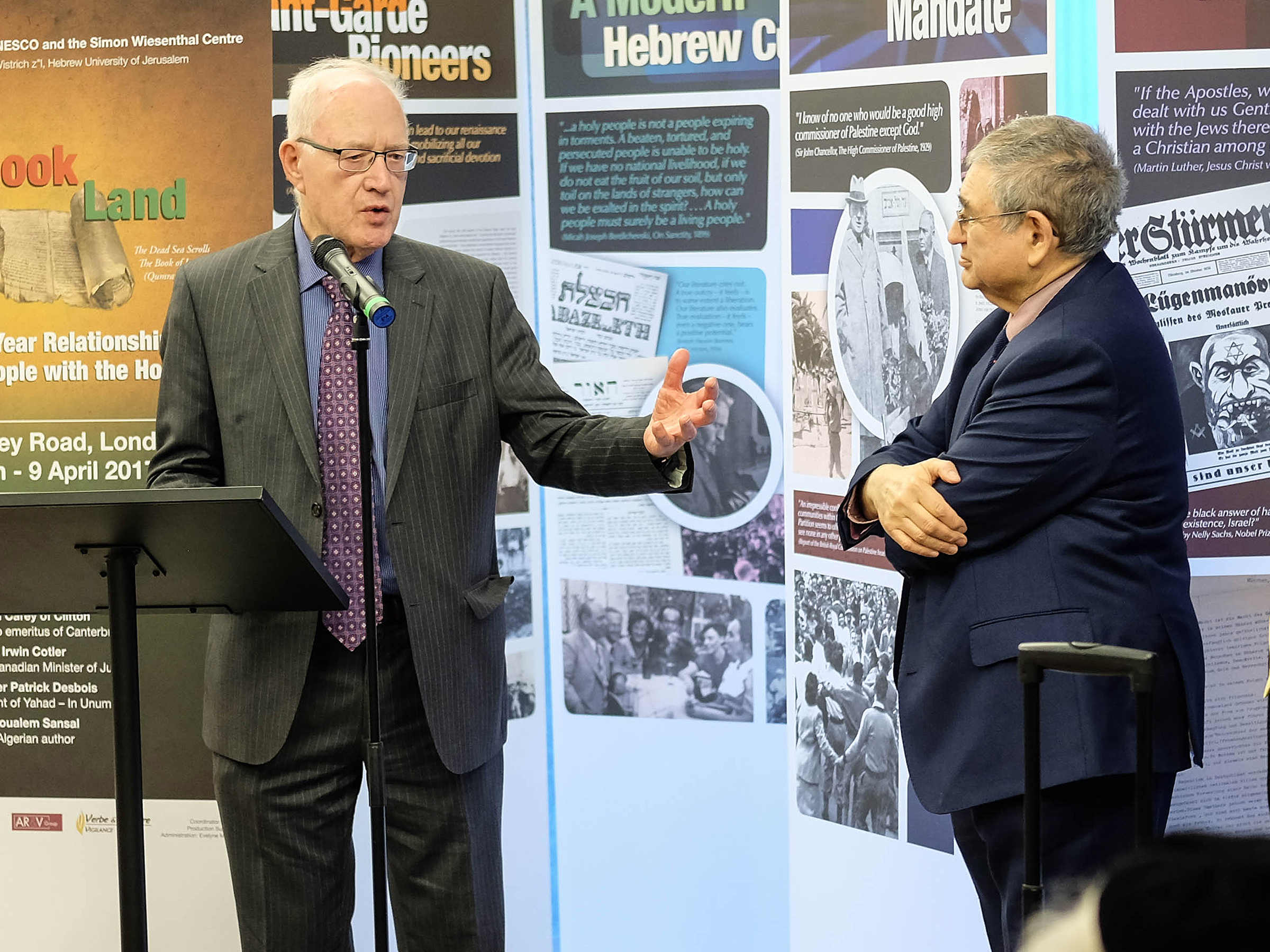 L-R Lord Carey and Shimon Samuels
The JW3 CEO closed the proceedings by inviting all present to a 'Lechaim'.
The exhibition will remain on display at JW3 until 9 April.