Paris, 18 September 2017
The third annual Copernic Synagogue Prize for Dialogue, Peace and Fraternity was awarded to the Centre Simon Wiesenthal (CSW), the Memorial to the Shoah and the Festival Al-Andalus.
The Synagogue, in partnership with the Institut de L'Engagement (Institute for Commitment) annually recognizes personalities or associations that are outstanding in their reconciliation, rejection of hate and of prejudice.
Receiving the award, CSW-France President, Richard Odier spoke of the activist role of the Centre in the spirit of the late Simon Wiesenthal, as in his work on behalf of the Centre in Rwanda and on Darfur.
Director for International Relations, Dr. Shimon Samuels, speaking of the October attack on the Synagogue, recalled his presence on the corner of rue Lauriston, 150 meters away from the explosion. He had just wished a Happy Succoth (Tabernacles) to Aliza Shagrir - wife of the Israeli film-maker, Midna Shagrir - as she turned into rue Copernic, where she met her death as one of the four street victims of the bombing that also wounded 41 inside the destroyed building.

Lt-Rt: Copernic Synagogue President Francois Bensahel,
Wiesenthal Centre-France President Richard Odier
and Director for International Relations Shimon Samuels,
Copernic Rabbi Jonas Jacquelin
Samuels spoke of his presence at the 2010 Ottawa court extradition proceedings and the Centre's successful campaign to bring the indicted suspect, Hassan Diab, to Paris for trial.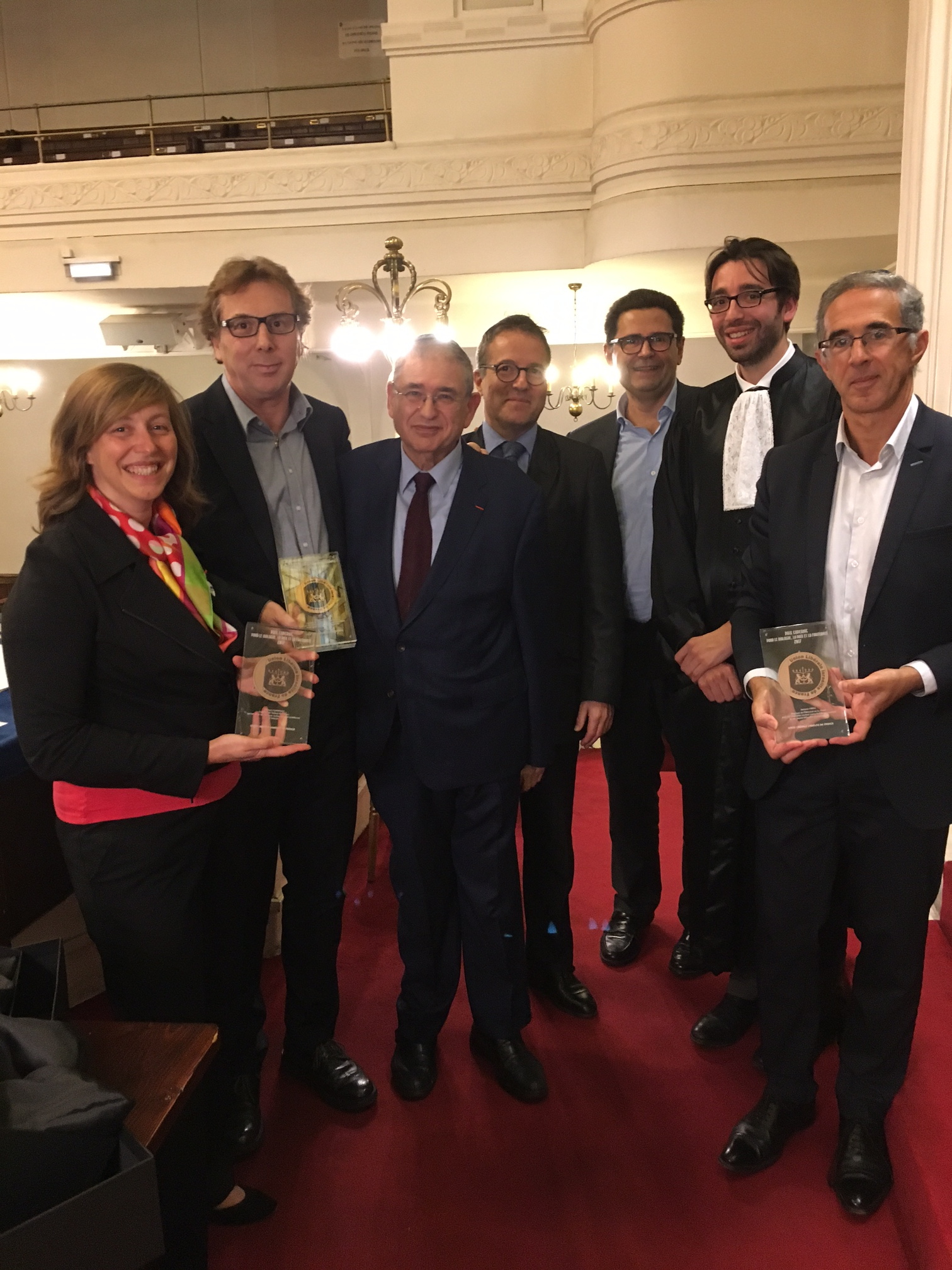 PHOTO OF THE LAUREATES
- Emeritus Copernic Rabbi Michael Williams, also attended the Ceremony
(Photo Patrick Altar)
The Centre expressed its conviction that 2018 would bring Diab before the tribunal,after 37 years that the families of the victims and the survivors of Copernic have waited. "Now that all judicial preparations have now been completed, further postponement would be viewed as: "Justice delayed is Justice denied" stated the Centre.