Paris, 23 June 2016
At a star-studded dinner in Paris, featuring five celebrated French film stars, the National Bureau for Vigilance Against Antisemitism (BNVCA) presented its 2016 Trophies - A silver sculpture of the "Tree of Life" - to three awardees: Publicis President Maurice Levy, Nazi hunters Beate and Serge Klarsfeld and Simon Wiesenthal Centre Director for International Relations Dr. Shimon Samuels.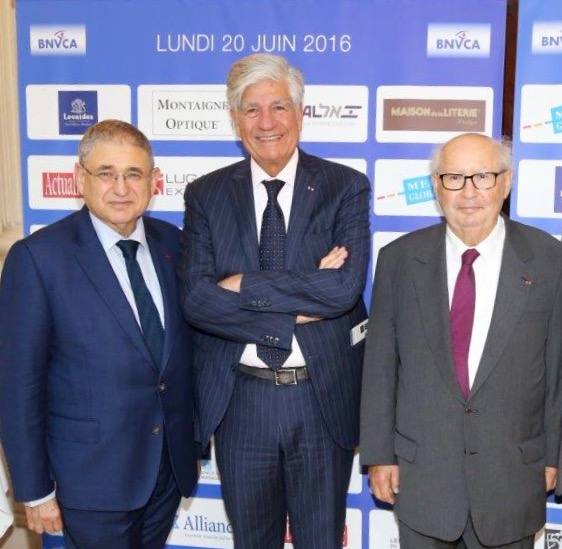 L. to R. Samuels, Levy & Klarsfeld. Photo Alain Azria
BNVCA President, Sammy Ghozlan and Centre Simon Wiesenthal - France President Richard Odier, honoured Samuels for "his role in the Bureau's establishment and his commitment to containing antisemitism in France and in the international arena".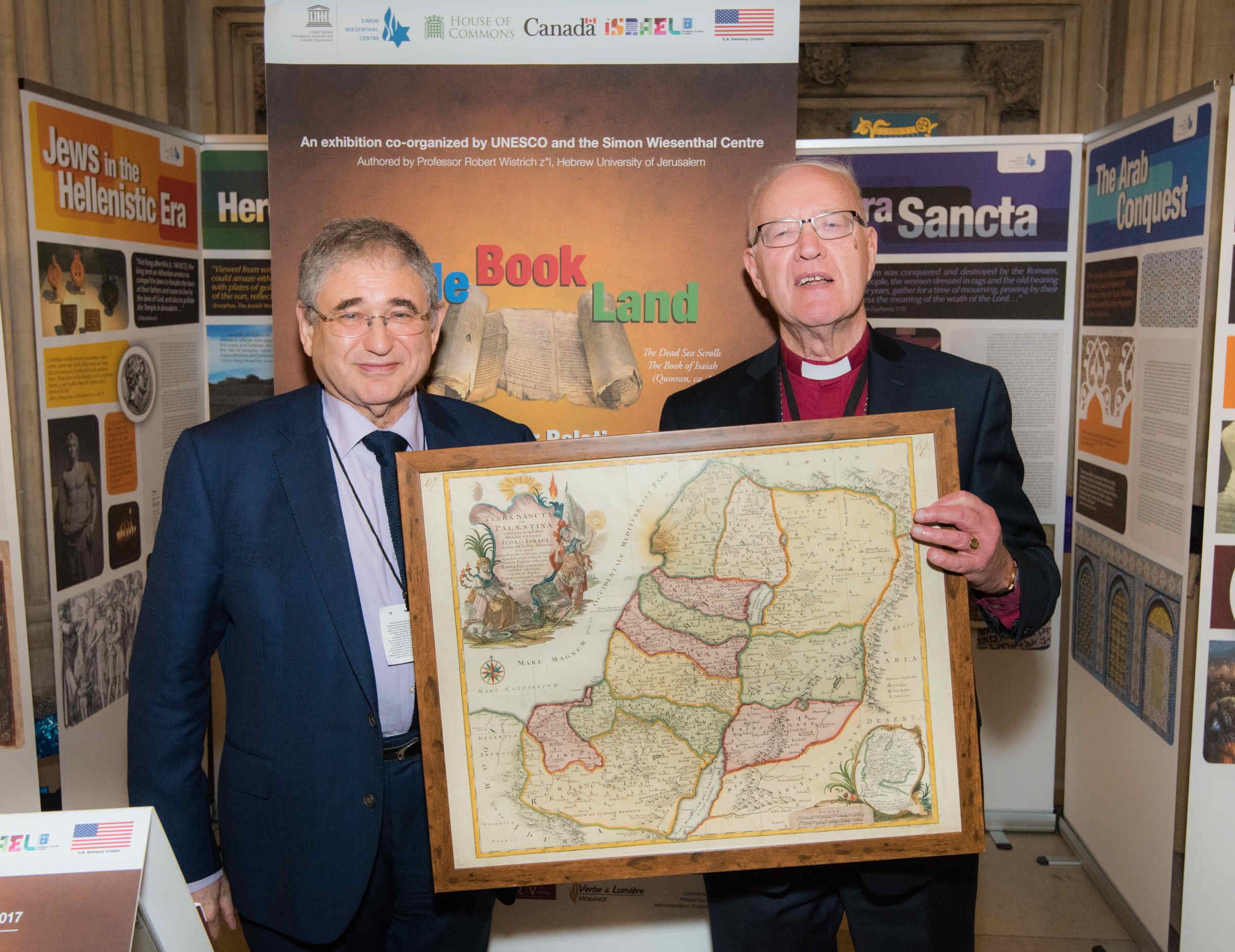 L. to R. Ghozlan, Samuels & Odier. Photo Alain Azria
The Gala took as its credo Jean-Paul Sartre's maxim "No Frenchman will be safe as long as a Jew - in France or anywhere in the world - must fear for his life".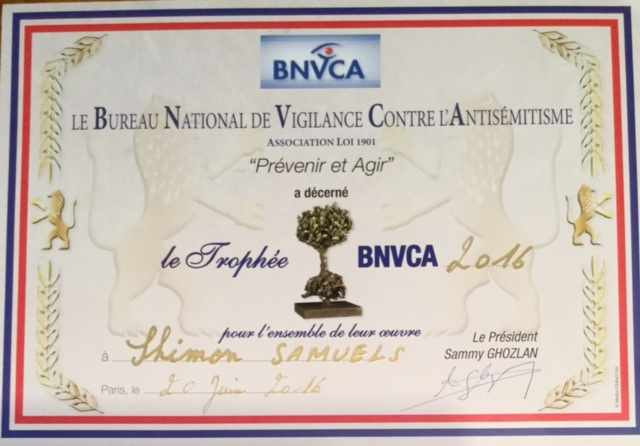 Samuels' response to the gathering:
"Dear Sammy, the team of the BNVCA, my President Richard Odier, his father in-law René Lévy, organizer of tonight's events, who informed me of this award,
Dear Friends,
In 2002, the second Intifada was raging with repercussions for Jews across Europe. By chance, Sammy and I were seated at the same table at the CRIF dinner. He had an idea, a monitoring operation office with a telephone hot-line for victims of antisemitic threats and violence, at that time mostly in the suburbs.
The Simon Wiesenthal Centre had some experience in that area - thus was born 'SOS Antisemitisme'.
This was the second wave of antisemitic terrorism in France, the first mainly imported from the Middle-East, was between 1980 to 1982 - from the Copernic synagogue to rue des Rosiers with - in between - 73 shootings and bombings of Jewish targets in Western Europe, of which 29 in France.
It ended with the Israeli incursion in August 1982 against PLO terrorist camps in southern Lebanon.
European trainees fled home, where their first targets were no longer Jews. They needed money, so attacked banks, then embassies and military installations. Now governments cracked down, Vigipirate was created and Action Directe, Baader Meinhoff and the Red Brigades were destroyed.
As Simon Wiesenthal said, "What starts with the Jews, never ends with them". The second wave, from 2001 was not clearly understood by the authorities or most Jews. It was no longer imported. It was demographic, native-born and in the suburbs. Many in Paris said "it's out there" - yet only 30 minutes away.
We are now in the third wave, no longer out there, nor exclusively Jewish. Out of 'SOS Antisemitisme' has developed the BNVCA, which we, at the Centre Simon Wiesenthal and the association Verbe et Lumière-Vigilance, view as our French partner.
Sammy, like us, is an activist - in English a maverick - stubborn, he never understood the word "no" - whether as a witness in my trial for defamation brought by CBSP, or in countering BDS (Boycott, Divestment Sanctions).
May he continue to infuse us in this never-ending battle against our enemies, who are the enemies of democracy and the Republic.
Thank you for this recognition, which I will always treasure. Thank you on behalf of my wife, Graciela, who really deserves it.Vive the volunteer team of BNVCA, Vive Sammy Ghozlan and Thank you."