Baku, Azerbaijan, 1 November 2018
Simon Wiesenthal Centre Director for International Relations, Dr. Shimon Samuels, and Advisor to the Director-General of UNESCO, Dr. Graciela Vaserman Samuels, were invited by H.E. Rahman Mustafayev, Azerbaijan Ambassador to France, as part of a French delegation, to attend the Sixth Baku International Forum entitled "Shaping a New World and a New Humanity: Creativity and Human Development."
"The interfaith work of the Wiesenthal Centre is universally known in Azerbaijan, due to the pathbreaking activities of its Director for Global Social Action, my colleague Rabbi Abraham Cooper," noted Samuels.
"Thus," he continued, "in conversations at the Forum with the Azerbaijan Culture Minister, the Head of the Mountain Jewish Community, the Deputy Director of UNESCO, Council of Europe expert on cultural heritage and the Azerbaijan Ambassador to UNESCO, the idea emerged to propose the unique Jewish village of Qırmızı Qəsəbə, some 100 miles from Baku, for World Heritage status."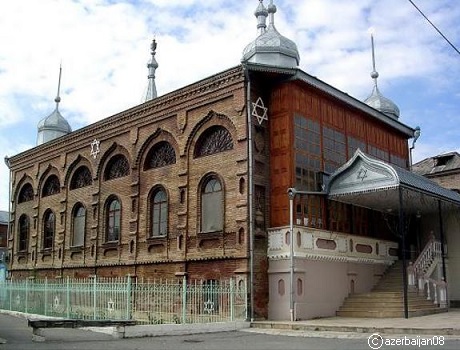 The refurbished Synagogue of Qırmızı Qəsəbə
(formerly known, in Russian, as: Krasnaya Sloboda).
This would follow the Centre's campaign for such acknowledgement of MoisesVille in Argentina and Sosua in the Dominican Republic.
"In each case, at different periods in history, these villages represented the welcome of the home country to fugitives fleeing persecution, their successful absorption and pride in their host country - each providing lessons for contemporary migrants and refugees," he explained.
"The proposal is pending further discussion in the community, the Azerbaijani Government and UNESCO. Its success would underline and manifest the example of a Muslim country's dedication to inter-faith ad multicultural harmony, as also a close friend of Israel," concluded the Centre.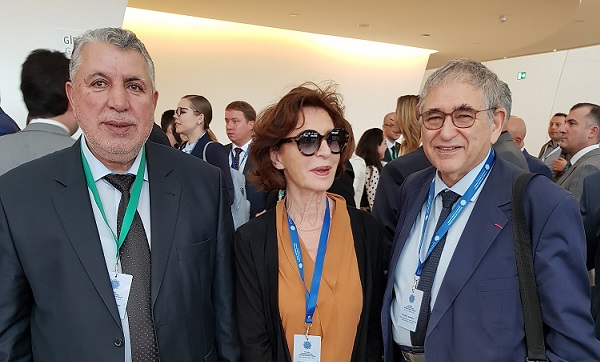 Shimon Samuels and Graciela Vaserman Samuels with Milikh Yevdayev,
Head of the Community of Mountain Jews in Azerbaijan.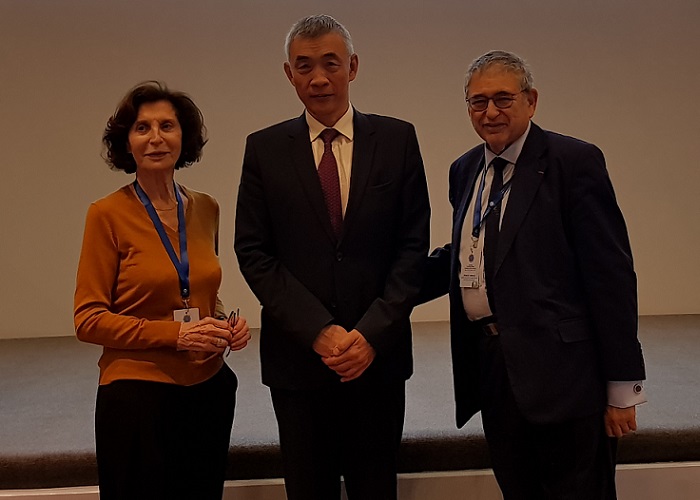 Shimon Samuels and Graciela Vaserman Samuels with Qu Xing, Deputy Director of UNESCO.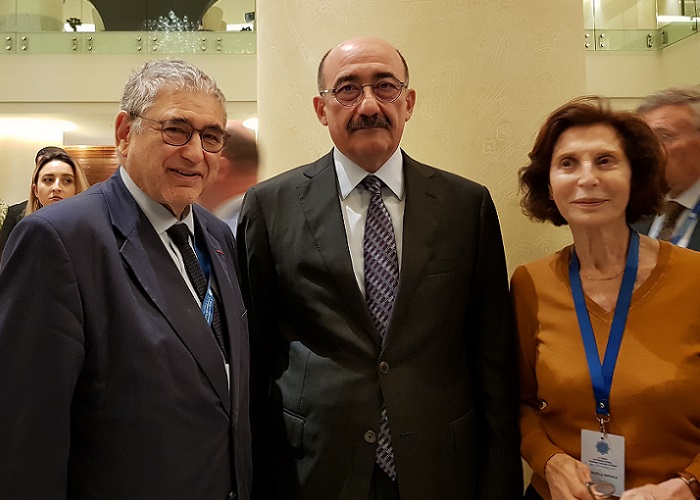 Shimon Samuels and Graciela Vaserman Samuels with Abulfas Garayev, Azerbaijan Minister of Culture.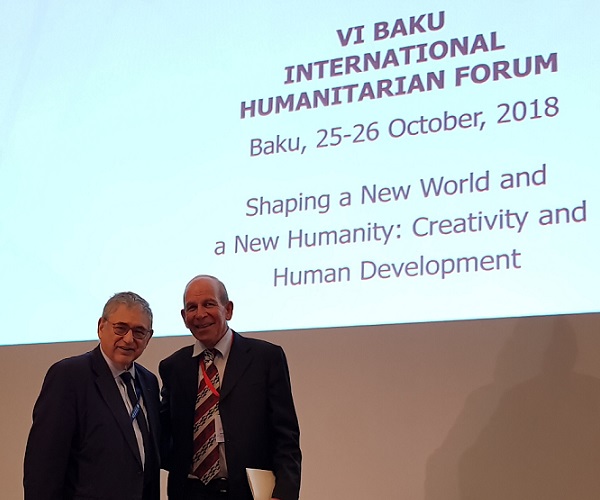 Shimon Samuels with Robert Palmer, former Director of Cultural Heritage at the Council of Europe.